The Best Arduino Kit for beginner
There are a lot of Arduino starter kits on the market. It is not easy for a beginner to choose the best one among them. "The best" is depended on many factors. Three of the most important factors are:
Using purpose

Price

Quality
We would recommend choosing one of two below kits. One for the best quality and the other for the best price
Official Arduino Starter Kit for beginner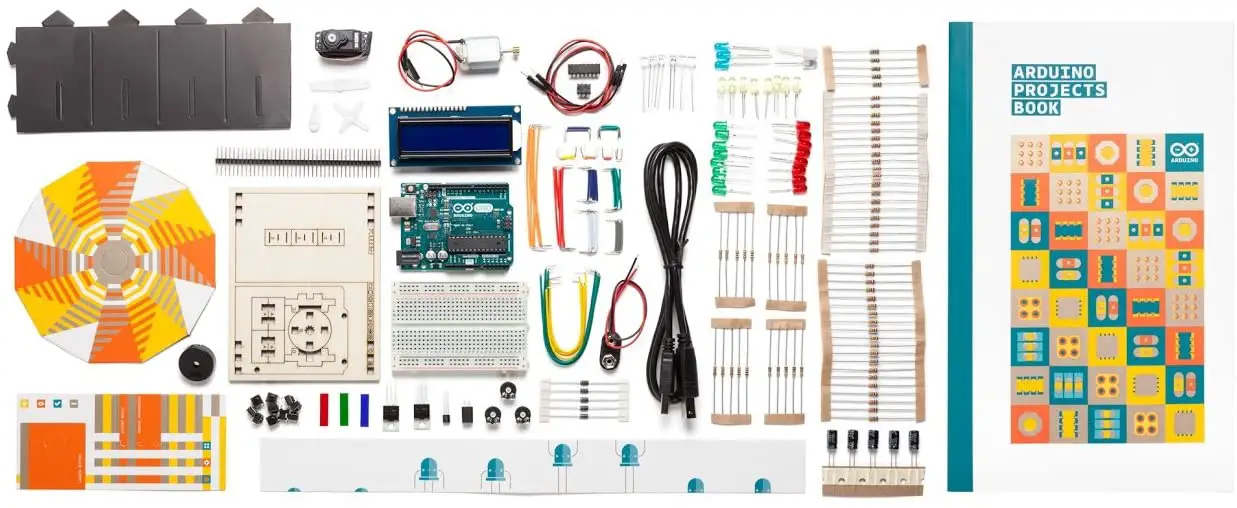 image source: arduino.cc
Advantage
This is an official kit from Arduino.

The quality is the best. You does not need to worry about quality.

The kit includes a projects book in 9 languages: English (EN), Italiano (IT), Français (FR), Español (ES), Deutsch (DE), Japanese (JP), 中文 (CN), 한글 (KO) عربى (ARA)
Disadvantage
There are not much sensors/actuators
Please note: These are affiliate links. If you buy the components through these links, We may get a commission at no extra cost to you. We appreciate it.
ELEGOO UNO/MEGA R3 Project Most Complete Starter Kit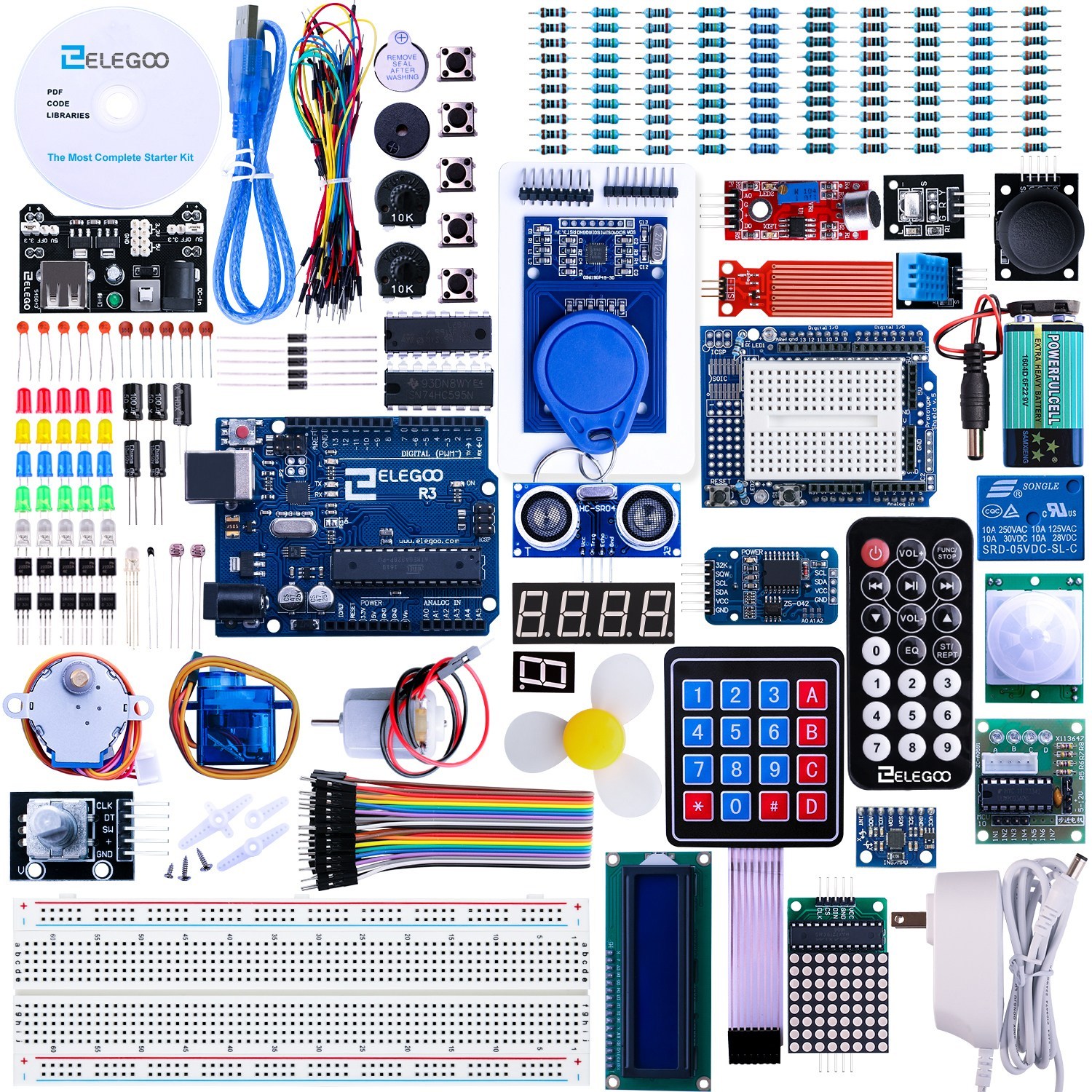 image source: elegoo.com
Advantage
The price is quite cheap.

The quality is acceptable.

The kit includes many sensors/actuators. You can do many things with this kit.

ELEGOO UNO R3 Project Most Complete Starter Kit
ELEGOO Mega 2560 R3 Project Most Complete Starter Kit
Follow Us