Arduino - Servo Librairie
Description
Cette librairie permet à une carte Arduino de contrôler les servomoteurs de modélisme. Les servomoteurs intègrent un mécanisme et un axe qui peut-être contrôlé précisément. Les servomoteurs standards permettent de positionner l'axe à différents angles, habituellement entre 0 et 180 degrès (ces servomoteurs permettent de maintenir l'axe à une position précise). Les servomoteurs à rotation continue permettent des rotations de l'axe à différentes vitesses.
The library was included in Arduino IDE. It can be used without the need to install the library.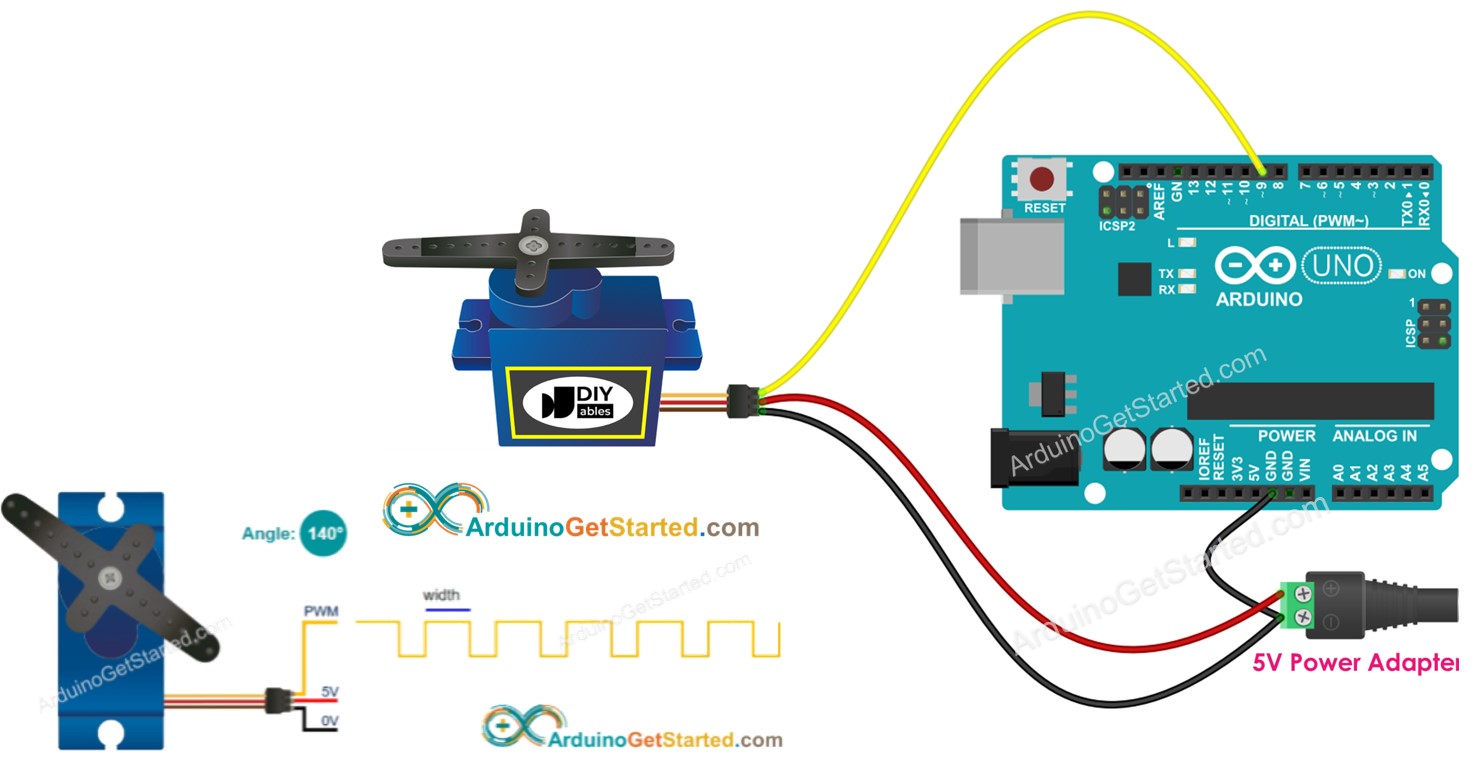 Function References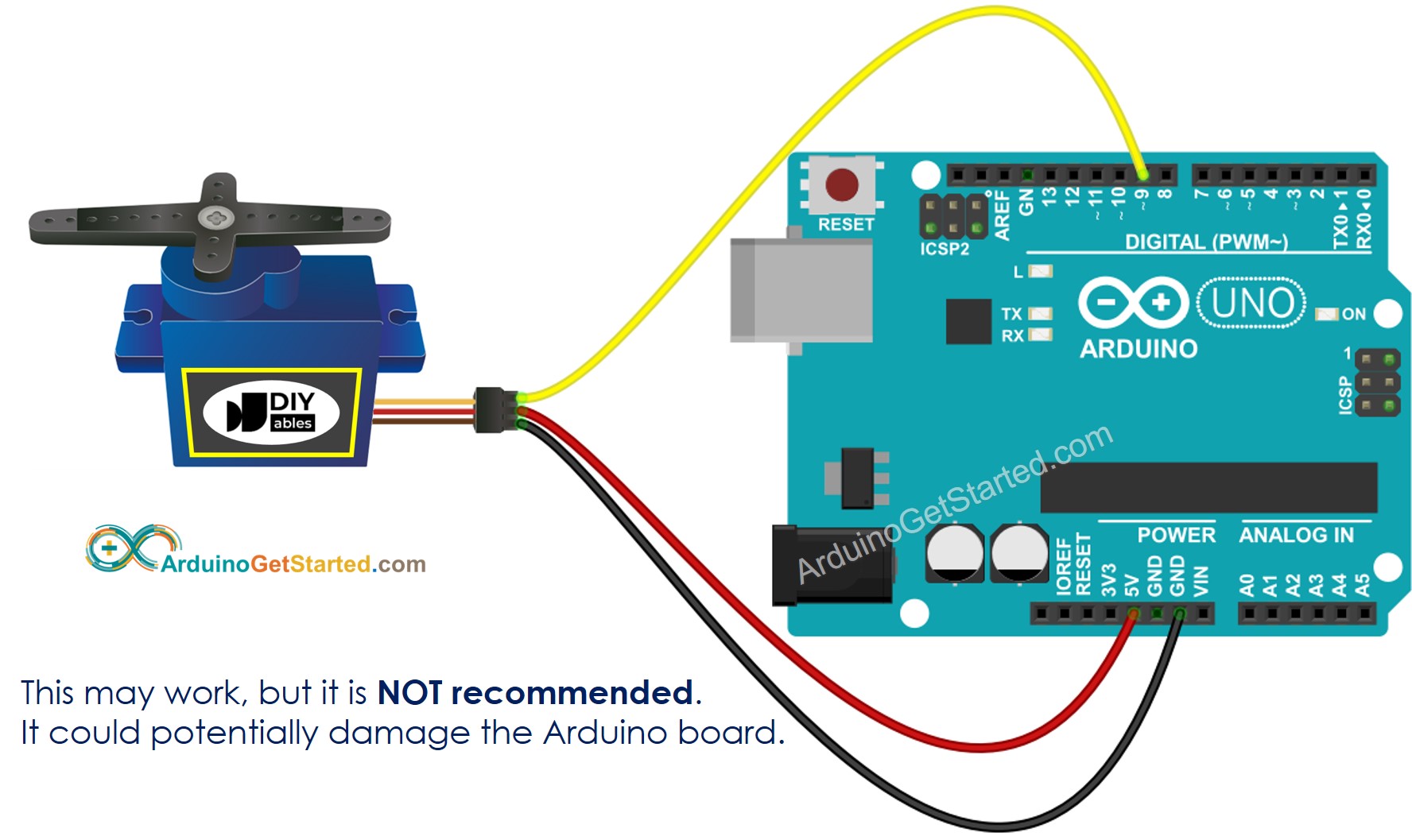 This image is created using Fritzing. Click to enlarge image
Example of Servo Motors
The library works with all standard servo motors. For example:
Please note: These are affiliate links. If you buy the components through these links, We may get a commission at no extra cost to you. We appreciate it.
Compatibility
This library is compatible with the avr, megaavr, sam, samd, nrf52, stm32f4, mbed architectures so you should be able to use it on the following Arduino boards:
※ Remarque:
A partir d'Arduino 0017, la librairie Servo supporte jusqu'à 12 servomoteurs sur la plupart des cartes Arduino (la Duemilanove par exemple) et 48 sur l'Arduino Mega. Sur les cartes autres que la Mega, l'utilisation de la librairie Servo désactive l'instruction analogWrite() sur les broches 9 et 10, qu'il y ait ou non un servomoteur sur ces broches. Sur la Mega, jusqu'à 12 servomoteurs peuvent être utilisés sans interférer avec la fonction PWM (càd avec l'instruction analogWrite); utiliser de 12 à 23 servomoteurs désactivera les impulsions PWM sur les broches 11 et 12. (Note : PWM pour Pulse Width Modulation ou Modulation de Largeur d'Impulsion).

Avec Arduino 0016 et précédent, la librairie Servo utilise la fonction fournie par le matériel (càd l'ATmega de la carte), et fonctionne uniquement sur les broches 9 et 10 (et ne fonctionne pas sur l'Arduino Mega). Dans ce cas, si seulement un servomoteur est utilisé, l'autre broche ne peut pas être utilisée pour générer une sortie PWM normale avec l'instruction analogWrite(). Par exemple, avec Arduino 0016 et précédent, vous ne pouvez avoir un servomoteur sur la broche 9 et une sortie PWM sur la broche 10.
※ ARDUINO BUY RECOMMENDATION
Follow Us