Arduino - Button Control Electromagnetic Lock
The tutorial uses electromagnetic lock to unlock/lock the door, The code will includes two main parts:
Button controls electromagnetic lock without debouncing.

Button controls electromagnetic lock with debouncing.
When button is pressed, unlock the door for 10 seconds and then lock the door.
Hardware Required
Please note: These are affiliate links. If you buy the components through these links, We may get a commission at no extra cost to you. We appreciate it.
Wiring Diagram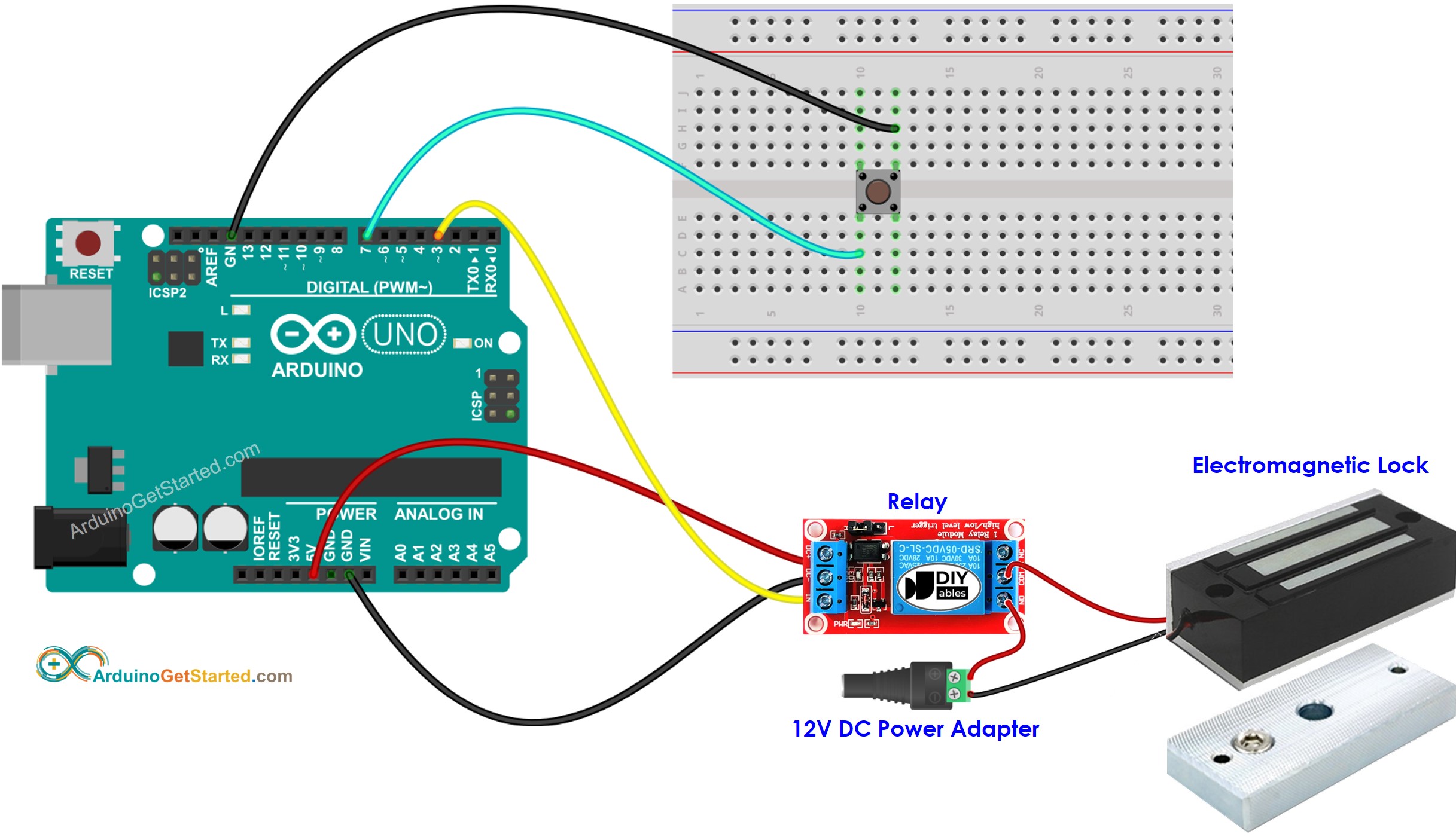 This image is created using Fritzing. Click to enlarge image
Video Tutorial
We are considering to make the video tutorials. If you think the video tutorials are essential, please subscribe to our YouTube channel to give us motivation for making the videos.
The Best Arduino Starter Kit
Follow Us